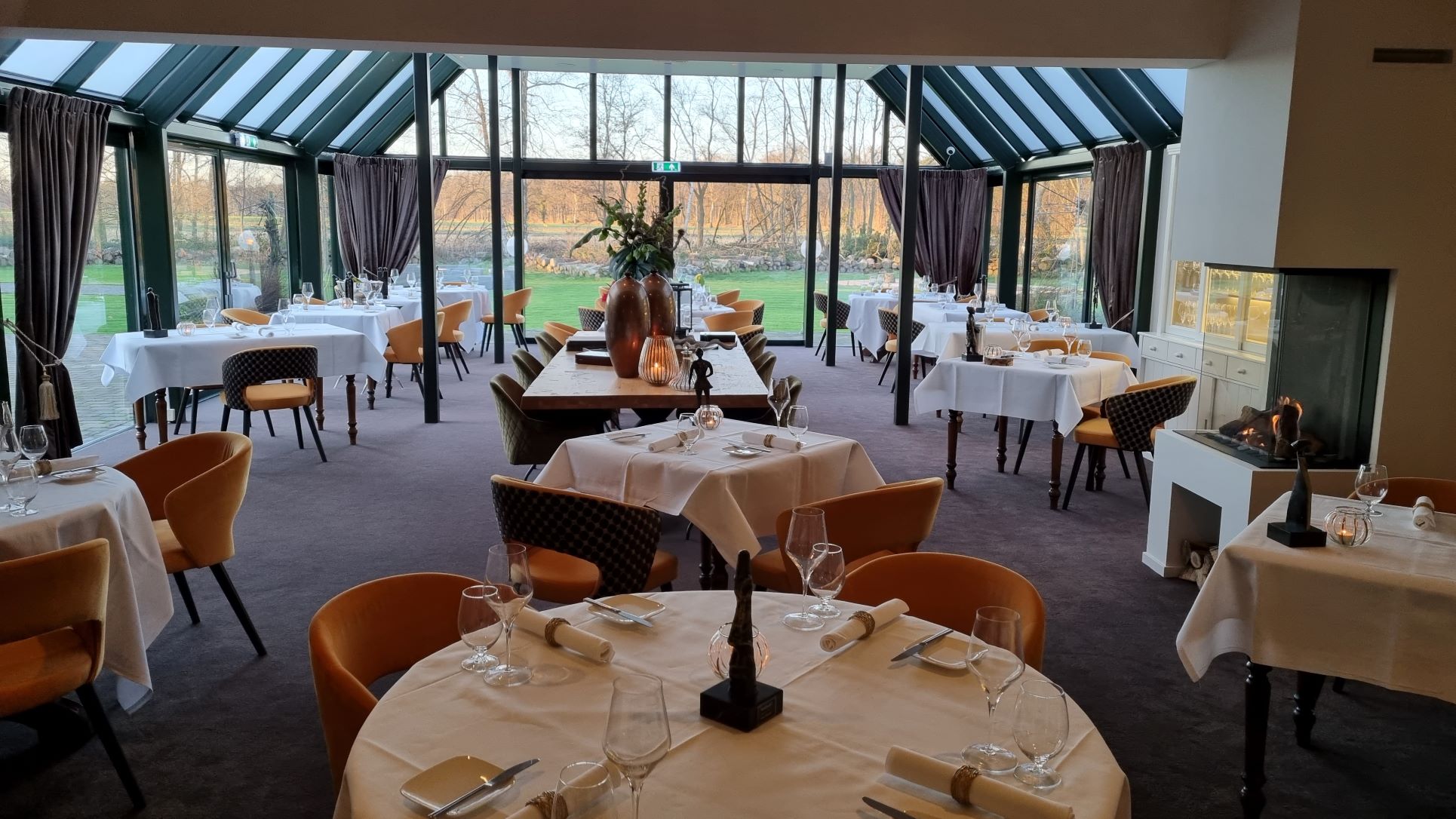 Arrangements
---
If you choose to book an arrangement at the same time as your stay, you will save 10% on dinner.
Reservation
---
10% Online discount!
From 21 January 2021 you can stay with us 7 days a week.
Click here for the digital agenda for availability. And if you have special wishes or if you would like to speak to us in person to make a reservation, you can always call us on +31 573 – 76 00 76
If you book through this website, or call or email us, we welcome you with a 10% online discount on the room rate.
All our rooms are included: Breakfast, VAT & Tourist tax.
If you stay 4 nights or more, you will receive another 10% discount on the room price.
For a stay of 1 night there is a surcharge of € 10,- on a room.
If you book a package (with dinner) through us at the same time, you will also receive a 10% online on dinner (excluding drinks).
All rooms, public areas & entrance (both inside and outside) are completely non-smoking.
All rooms are equipped with box-spring beds, bathrobes, minibar, television and hairdryer.
Our property has no elevator and pets are unfortunately not allowed in the rooms.
*** Due to Corona measures, reservations can be cancelled free of charge***
Arrangements
---
We have the following arrangements for you;
"the Achterhoek"
4 course surprise menu of € 49,- for € 44,-
(+ your hotel room and drinks).
"Berkelland"
5 course surprise menu of € 59,- for € 53,-
(+ your hotel room and drinks).
"Forrest"
6-course surprise menu at € 69,- for € 62,-
(+ your hotel room and drinks).
"The Tuinkamer"
7-course surprise menu at € 79,- for € 71,-
(+ your hotel room and drinks).
"Gastronomy"
8-course surprise menu at € 89,- for € 80,-
(+ your hotel room and drinks).
You can also order "All-Inn" from the menus above.
You will receive a 5% discount on the drinks below.
All-Inn (per person) =
1 Aperitif
1 glass of matching wine with each dish
1 bottle of table water with or without effervescence
1 x coffee/tea with friandises, but without digestive.
We ask you to indicate with your reservation,
what you absolutely do not want to eat and/or
there are allergies and/or dietary requirements.
Our rooms
---